Livestock Auction
Managed by Hitchings Insurance
Meet the Managing Partner for the Jr. Fair Livestock Auction
The team at Hitchings Insurance Agency is fully committed to operating the auction in a way that is easy for you to support the youth of Hancock County. Many of the systems proved tried and true within our agency are being put into place to keep everything streamlined. Sarah Moyer, who successfully ran the sale in years past, will be serving as your Livestock Sale Coordinator. She is fully supported by our team and we look forward to the upcoming interactions we will have with you. As a long-time supporter of the fair and our passion for serving the agricultural community, we are fully committed to making the sale successful.
Your Support Helps Our Future
Raising an animal as a livestock project is a valuable experience for a 4-H or FFA member. Projects are the foundation of these youth programs for teaching new agricultural practices and sound business principles. Through them, the young people involved gain work experience and acquire useful knowledge, skills and attitudes.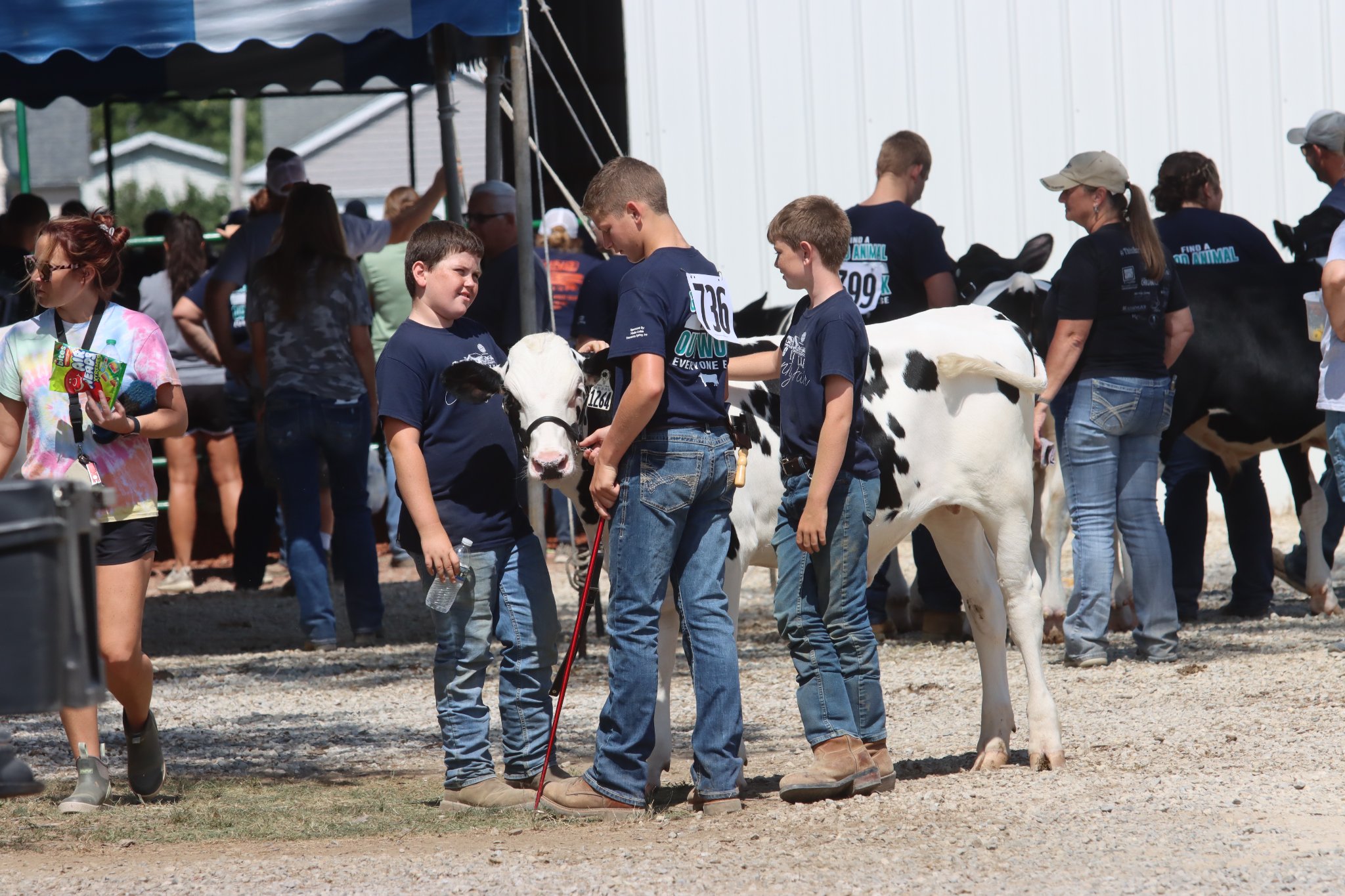 When you purchase an animal at the Junior Fair Livestock Auction, you are buying livestock raised by the Hancock County 4-H and FFA programs. Each project is run like a business. Accurate records are kept by listing production costs, labor, input, and management practices. Raising these animals on a small scale can be expensive. Often the costs associated are higher than those for commercial producers. At market price, it's hard to break even. The Junior Fair Livestock Auction gives our youth a chance to show a profit for their hours of hard work.
Photos courtesy of Kristie Fox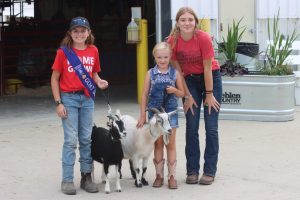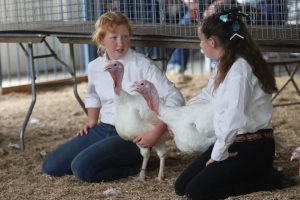 How to Participate:
All Buyers at the Hancock County Fair Jr. Fair Livestock Auction must be registered to participate.   Livestock Buyer Registration.
Premium Bidding

: This is the simplest way to support the FFA and 4-H programs for advertising purposes. As a buyer, by bidding using a Premium Bid, you are claiming no ownership to the animal and will be responsible only for the final call amount of the auctioneer.

Premium bidding is done using the WHITE side of your bidder card!

Home Bidding

: In this type of bidding, you claim ownership of the animal. The animal will be directed to the processor you have pre-determined when you register. You will be responsible for the final call amount of the auctioneer (the Premium) as well as the market price of the animal (listed in the Sale Program). You must already have an established appointment with the processor you have selected. Purchases will only be released to registered processors.

Home bidding is done using the YELLOW side of your bidder card!

Groups of registered buyers may bid together in a Multiple Buyer Group. Preregister your group online for the day of the sale. Premiums are split on a percentage basis. Bid Allocation Cards (BACs) provide another option for groups for a single purchase (Grand and Reserve purchases only; all buyers on the BAC must bid $200+ each). A head buyer must be listed on the BAC or it will be rejected at the time of sale. You must provide their Buyer ID to any group in which you will participate. Without the Buyer ID, the Sale Office cannot apply the purchase to your account, and you will not be recognized for the purchase
Project Donations  

can be made to a sale entry. Project Donations are made above and beyond what the exhibitor receives through the Sale Ring. Project Donors are not considered a True Buyer (not eligible for Grand and Reserve Photos) but are recognized in the newspaper and on the exhibitor's donors list. Project Donationsmay be made starting the first day of the fair through the Wednesday following Sale Day in the amount of $5+ per exhibitor. Project Donations will not be recorded on your bill until after the Wednesday following Sale Day. Payment is expected at the time the donation is made and subject to the same livestock sale terms and conditions. 

Feeder "Back-to-Farm" Base Bid Auction (Saturday)

provides farms in the area the option to purchase feeder calves that will return to the farm. Some calves leave immediately following the sale; others leave Monday, as indicated in the sale program. All feeders are sold on an individual basis. 
Only one registration and one bidder number are needed to participate in either sale!
Payment Information:  
Payment types accepted: Cash, Check; Visa, MasterCard with a 3% fee

The last bid at an auction is an oral contact and is legally binding. All sales are final.

Payment is expected on date of purchase, unless prior arrangements have been made with the Sale Office. Payments not received within 30 days will incur a monthly 2% late payment fee. Failure to make final payments within 56 days will result in buyer being disqualified from future Hancock County Jr. Fair Livestock Auctions. Auctioneer is acting as seller agent. The Auctioneer's decision is final. Home purchase of Livestock is "as is" and must make prior arrangements with the Sale Office before purchase. Feeder "Back-to-Farm" Sale requires payment immediately following the sale; calves will be released only with a paid receipt.