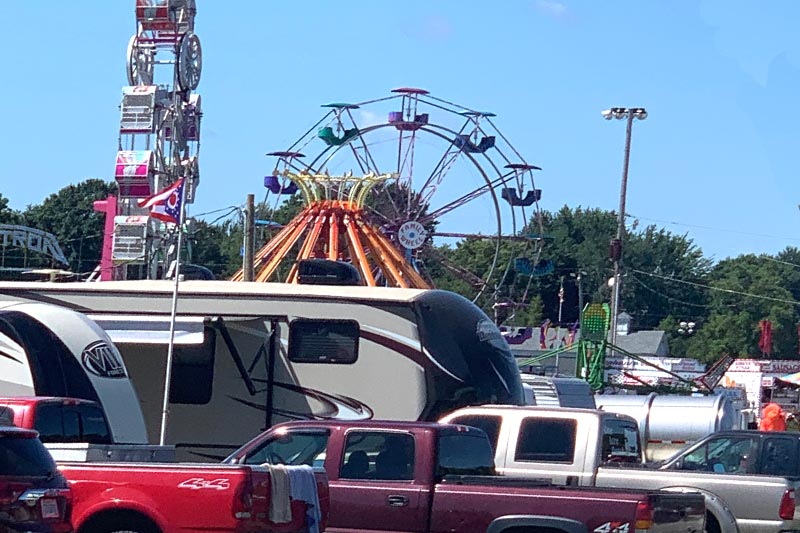 The Hancock County Fairgrounds has three camping areas to camp on. Camper requests will be taken in order that they are received. You may request to be near a returning camper or a general area (near office, behind the horse barn, etc.) however, final placement will be made by the fair staff, based on your camper size and availability. At the time of registering your camping fee will be $225. A season ticket is required for each person staying in your camper, and must be purchased on our ticket page, just click "Get Tickets" at the top.
 If you have a question regarding camping please contact Matt Noel at Matt.Noel@hancockfairgrounds.org
Click here to view South Camping Map
Golf Cart Fee is $100 if you are camper or vendor, $250 for a second camper or vendor cart, and $250 for anyone not having a campsite. All requests must accompany a Season Ticket ($30) which must be purchased separately.
Any person requesting a Golf Cart permit must sign the Golf Cart Rules of Operation and Liability Waiver along with submitting proof of insurance. You will receive your permit once everything has been received by the Sr. Fair Office.