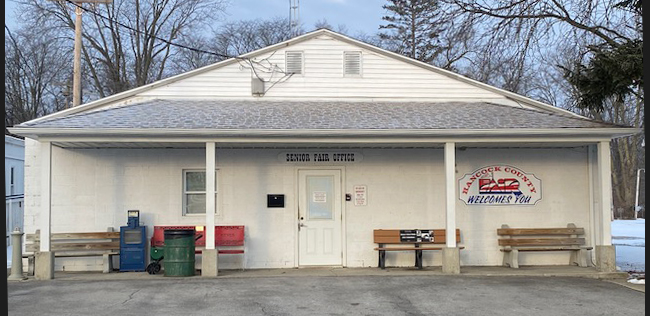 DID YOU KNOW!
Fair expenses exceed $550,000 each year? 
DID YOU KNOW!
Cost to deliver Junior Fair still projects exhibits, and livestock shows exceeds $120,000? 
DID YOU KNOW!
The Hancock County Ag Society realized over $70,000 in sponsorships in 2022? 
DID YOU KNOW!
Season ticket and gate admission sales for the 2019 Fair totaled over than $120,000? 
DID YOU KNOW!
That our electric bill for the 6 day fair averages over $24,000? 
DID YOU KNOW!
That we spend $6,000 for paper products for the 6 day fair? 
DID YOU KNOW!
The trash bill for the fair is adveraging $12,000? 
DID YOU KNOW!
Our hired services (sheriff, gate, electrician, fire protection, misc) for the fair is over $38,000? 
DID YOU KNOW!
Our annual water bill is over $12,000? 
DID YOU KNOW!
Our liability insurance cost is over $25,000? 
DID YOU KNOW!
The total cost of entertainment for the 2019 fair was over $36,000 
 A. Q: How does the 2022 Open Animal Class Payback work?
A. Premium money payback will be based on the number of entries in a given Open Animal Class. Ninety percent (90%) of the total entry fee will be paid out to the top three (3) placings. Fifty present (50%) to first place, thirty percent (30%) to second and twenty percent (20%) to third place. Entry fees will stay the same. (Saturday Draft Horse Show and Horse Pull will remain the same)  (The Grange Department voted to return to the 2018 premium pay back and will review over all department cost after the 2022 fair) 
Q. Will payback still be recorded and payed out through Show Works?
A. Yes, based on your placing and the number of entries in a class ShoWorks will calculate the amount of premium payback for each placings.
Q. Is this going to be permanent?
A. The Fair Board will review this after the fair each year.
Q. How many people are on the board?
A. There are currently 26 board seats, for 2022 there are 19 filed positions.
Q. How are Directors assigned to committees?
A. The board votes to appoint directors to the Executive, and Budget Committee. The Executive Committee will them meet to recomend directors for the other committees. That recomendation must then be voted and approved by the board.
Q. Do the board of directors get paid?
A. Each director receives $20/meeting once per month which totals $240/yr 
Q. What's our relationship with the county commissioners and why can't they help? 
A. We have an excellent relationship and they work very well with us. The current financial support we receive from them is $3,300 per year. We are different from some fairgrounds, which are owned by their County Commissioners which provide the required financial support. In our case the Hancock County Agricultural Society owns the fairgrounds. Our County Commissioners have worked with us to obtain bed tax monies and they have control over the uses of the 1% Hotel/Motel bed tax we receive. These funds can only be used for capital improvements, and can not be used for general operations or the fair. This tax is currently scheduled to expire in June 2023 unless the Commissioners approve an extension. 
Q. How much does it cost to put on a fair?
A. $550,000+ 
Q. Where does the money come from to put on a fair?
A. Fund-raising (Reverse Raffle, etc), Sponsorship, Gate revenue, Camping, Livestock sale, Concessions, Rides, Merchants. = ~$550.000. Fair losses are covered with operating dollars. NOTE: for reference in the last 5 years the fair has generated a loss which has been paid by the Agricultural Society out of the operating budget. In 2019 we covered a loss of $30,000 dollars.