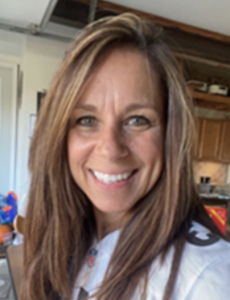 Ticket Chairman
Address: 17803 State Route 12, Arcadia Ohio 44804
Phone: 419-722-7742
Email: Karen.Moses@hancockfairgrounds.org
Board Tenure: 2022-2024  Cass Township 
Background: I'm a Fostoria native but currently live in Arcadia (Cass twp.)
with my husband Tom and son Troy. Together Karen and Tom have 4 daughters, that tied them to the fair for several years showing horses, sheep and
various book projects. Today i continue to enjoy watchin my son show sheep at the Hancock County Fair. Growing up in a city, I never knew 4-H and county fairs even existed, until I moved to the
country, and had my kids doing 4-H projects. Like them I also enjoyed the whole connection with friends and community. I'm self employed business owner who loves my mini horses and Standard Poodle. You may also see me fishing, hunting, camping, or soaking up the sun.  
Goals & Objectives: I'm dedicated on making a strong relationship with the HCAS and the Hancock  community. I strive to bring harmony to the combined communities of Hancock county. My vision is to have exciting entertainment and fun activities for all ages. 
HCAS Areas of Responsibilities: I'm currently a 3 year senior board member ( cass twp) I'm chairmen for the Gates and Grandstands Committee, and on the Advertising / Programming/ Sponsorship Committee.